In order to work as a Registered Nurse (RN) in the United States, you must first successfully pass the National Council Licensure Exam for Registered Nurses (NCLEX-RN). This exam is required for all nurses who wish to acquire a nursing license required to work in the country. NCLEX for Filipino nurses is an important step to the overseas work journey.
The exam aims to determine whether or not you are fit to work in the country and pass local standards. So if you are thinking of working in the United States as an RN in the near future, it's best that you start preparations as early as possible.
Prior to taking the NCLEX-RN, you must first choose a state where you could conveniently take it in. Keep in mind that the state where you will take the exam may be a different state from where you will work as a nurse. The state where you will work in will be dependent on which hospital or clinic you will get accepted to work in.
What is the Credentials Evaluation Service (CES)?
The Credentials Evaluation Service (CES) is largely used by nurses to acquire a nursing license, and be able to practice in the United States (U.S.). Certain state boards require nurses to participate in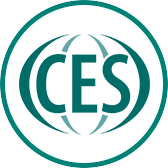 a CES. It is highly encouraged for them to choose the CES by The Commission on Graduates of Foreign Nursing Schools (CGFNS); by doing so, this will make applying for U.S. citizenship easier. 
How much will it cost to take the NCLEX-RN?
In order to take the NCLEX-RN [or NCLEX-PN], you must pay a fee of $200. If in case you change your mind upon enrolling, and you wish to change the exam type (RN/PN)  you registered for, you will be asked to pay an additional fee of $50. Other extra licensure costs are set by each State Board of Nursing.
How do you submit a CES to the State Board of Nursing?
In order to submit a CES to the State Board of Nursing, you must first complete the registration process at the CGFNS website, where you will acquire a unique username, password, and CGFNS number. Upon obtaining your account details from CGFNS, you must place an order for a CES Professional Report. Upon ordering the report, it is important to ensure that the addressee is the Nursing State Board where you intend to take the exam. 
How do you enroll in Pearson VUE?

Prior to completing your application to the State Board of Nursing, you must register and pay the fees for the NCLEX exam on Pearson VUE. If in case you do not do this, you may not be able to obtain your Authorization to Test (ATT) immediately. 
In order to register to Pearson VUE, you must register through the Pearson VUE website. Keep in mind that the registration should be valid for a minimum of 365 days. Upon receiving your NCLEX ATT, you must schedule your NCLEX exam in an international test center that you prefer. You may do this by contacting the Pearson VUE NCLEX Candidate Services online or through the phone. 
It is important to take note that your ATT will only be valid for a period of time, depending on your State Board of Nursing, so make sure to schedule your exam immediately. Failure to complete the exam within the validity of the ATT would cause your ATT to expire. With this, make sure to follow all the rules set by the State Board of Nursing and Pearson VUE to avoid any delays. If you were not able to obtain your ATT within three weeks, you could contact the State Board where you applied. Take the time to study for the NCLEX while waiting for your ATT to be sent to you. You may choose to apply in NCLEX preparation programs in review centers that offer these, or you may choose to study on your own using reviewers found online. 
How do you apply to a State Board of Nursing?
Prior to being able to apply to a State Board of Nursing, you must first accomplish your registration with the Pearson VUE. If you are a nurse from outside of the United States, you must apply to one of the following state boards: 
Northern Mariana Island
Illinois
Texas
New Mexico
They have less requirements, and will not ask you to provide your Social Security Number (SSN) in order to obtain your license. Furthermore, in order to take the NCLEX exam, you must fulfill all of the requirements provided by the board of nursing you wish to apply for. Afterwards, you must pay the application fee and submit the necessary documents to the state board. Upon registering for the NCLEX, you will receive a card from your chosen state, acknowledging that they have received the documents you have provided. 
•••
In conclusion, the journey to passing the NCLEX for Filipino nurses is undoubtedly challenging, but it's a path paved with opportunities for personal and professional growth. As we've explored throughout this article, meticulous preparation, dedication, and a commitment to continuous learning are your best allies. By leveraging resources, practice exams, and the support of fellow nurses, you can confidently step into the NCLEX examination room and emerge as a licensed nurse, ready to make a meaningful impact in the global healthcare arena.
Remember, success in the NCLEX is not just about a passing score; it's about gaining the knowledge and skills that will serve as the foundation for a fulfilling nursing career. As you embark on this journey, stay motivated, stay focused, and believe in your ability to achieve your dreams. The NCLEX is your gateway to a world of possibilities, and with determination and hard work, you can turn those possibilities into a reality. So, go ahead, tackle the NCLEX, and embark on a rewarding nursing career that will make a difference in the lives of countless patients and their families. Your journey begins here, and we're here to support you every step of the way. Good luck!
---
References
Credentials Evaluation Service Professional Report® – CGFNS International, Inc. (2022). Retrieved 20 May 2022, from https://www.cgfns.org/services/credentials-evaluation/credentials-evaluation-service-professional-report/